Factory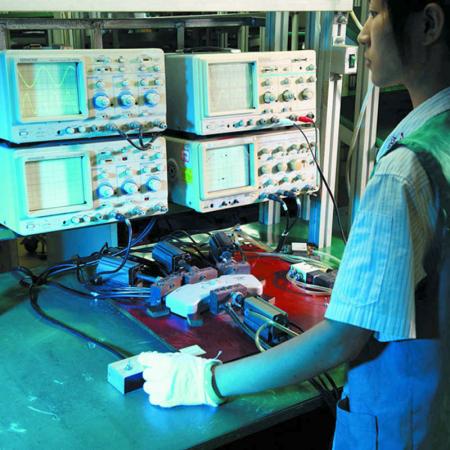 In addition to well planned flow productions, cellular manufacturing is also utilized, yielding a steady while flexible outputs for various demands. Detailed SOP's are followed at every assembly station.
QA dept. performs check lists from materials incoming to final inspection, to ensure a consistent quality level.

YOGADA Tech deeply realizes environment friendly production is one of the core responsibilities. Since 2003, our Shenzhen facility is accredited with SONY's Green Partner, proving the continuous effort from all factory staffs.
Standardized labor hour implemented by IE system.
SOP utilized on assembly sites to make sure productions from min. mistakes.
Materials management by MRP system.
Flexible and efficient production by cellular manufacturing.
Also the ability of opening molds, plastic injection, painting, cable assembly, blister formation, and building our own dynamic microphone elements and headphones drivers in the facility.